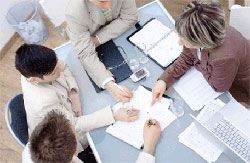 An appeal involves requesting a higher (appellate) court to formally review and change the decision or ruling of a lower court.
Post-trial motions that request the trial court to change its ruling, or to order a new trial, are seldom successful, and as such, should a defendant hope to overturn a guilty verdict, he/she must appeal. The defendant may challenge the conviction itself, or appeal the sentence.
In the case of an appeal, no new facts or evidence may be added to the record - the appeal is not a new trial. However, where there is an allegation of incompetence of trial counsel or where the appellant is relying on fresh evidence, in some circumstances that evidence may be admitted. The rules are complex on this issue. It is difficult to set aside a conviction on an appeal as the appellate judge will give considerable deference to the trial judge. At NLC, I will only encourage an appeal to either the Superior Court of Justice on a summary conviction appeal or the Ontario Court of Appeal if there is clear merit.
Speak to our Lawyers today!
Call (416) 917-3255
NLC Lawyers is a law firm based in Brampton, Ontario. We have some of the best appeal lawyers serving across the Greater Toronto Area including Brampton, Orangeville, Fergus, Arthur, Guelph, Milton, Mississauga, Ajax, Hamilton, Markham, Scarborough, Toronto and surrounding areas.